KSA-101 automatic drainage system
KSA-101 automatic drainage system
CARSEN

CHINA

30

1,000 units
In order to effectively solve the problems such as complicated and cumbersome operation of manual drainage valves currently used in passenger car air tanks, aging and blockage of drainage valves, our technology has customized a set of automatic water removal system for commercial vehicle air braking system. Through the control unit, it can realize automatic timing water removal, convenient one button drainage and other functions during vehicle operation, improve the convenience of operation, and ensure that the air path is dry, improve the safety of vehicle operation.
Payment terms: 50% downpayment, 50% LC at sight (by reputed bank)
System structure features:
The automatic drain valve is mainly composed of solenoid valve, temperature sensor, heating element and other components with simple structure, small volume and convenient use.
The drainage or other harmful liquid is complete, which can replace the blow down stop valve at the lower part of the air reservoir. Ensure the gas quality and prevent the corrosion of pneumatic tools and brake valve elements, which may affect the braking performance of the whole vehicle.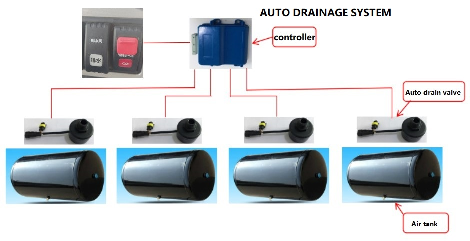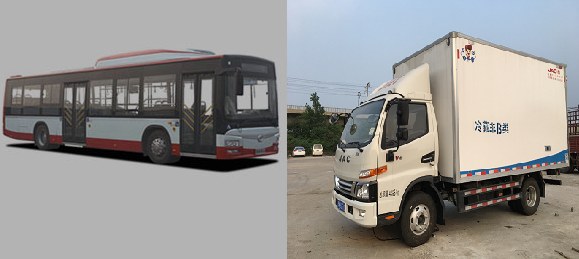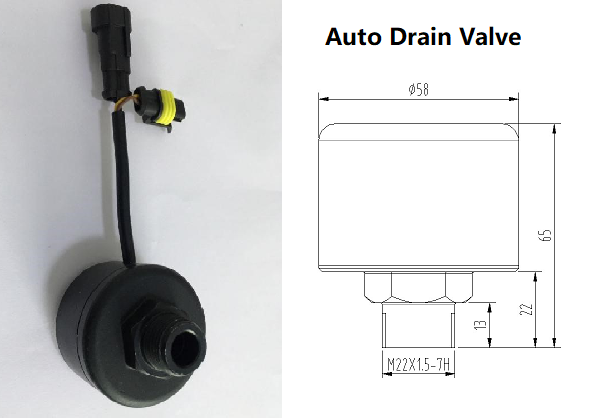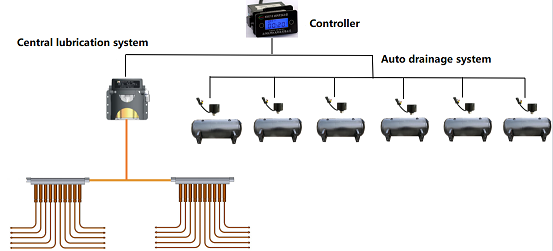 Technological innovation
1. It is the first in China to realize integrated intelligent centralized lubrication system/intelligent automatic drainage system, and the control unit is compatible with use, patent number: 2020219665563
2. This product realizes automatic timing and quantitative drainage and manual one key drainage, which is convenient and fast
3. Built in heating function. After sensing the freezing point temperature, the heating function is automatically turned on to avoid freezing inside the drain valve in low temperature weather
4. Built in temperature sensor, constant temperature heating, automatic heating stop, saving vehicle electric energy
5. Built in imported solenoid valve: durable, long life, responsive, etc
6. Built in filtering device to prevent impurities and residues from blocking drainage holes
7. This product has the advantages of small volume, light weight, convenient installation, durability, etc
MODEL

WORK PRESSURE

POWER ELECTRIC

DIMENSION mm

WEIGHT

TEMPRETURE ℃

VOLTAGE

CURRENT

L

B

H

KSA-101

0.3-1.0MPa

DC24V

≤5A

65

58

65

200g

-40—80℃